Searching Availability...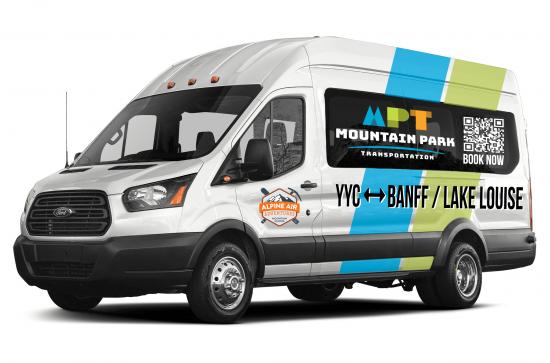 Beginning summer 2022, daily AM and PM shuttles to-and-from Banff and Lake Louise
Mountain Park Transportation since 2001 has been offering guests from all over the world transportation services, from Moraine Lake shuttles to private tours and transfers and scheduled airport services. With MPT, book your transfers, adventures, and driving tours all in one place. We're about saving you time and providing you with the best value so that you relax with confidence on your dream alpine vacation.

Ride Luxury. Ride Safe.
All vehicles are equipped with safety equipment including emergency blankets in winter, fire extinguisher and roadside emergency kit. Twice annual Commercial Vehicle inspections which are Alberta driving Authority sanctioned with in-house driver training. The driving team consists of experienced drivers and local guides who will be on the scheduled tours.

Direct Route Shuttle
Did you know you are saving 2.5 hours per trip?
We started MPT because our clients didn't like stopping in every town from Calgary to the Rockies. We believe five extra hours on your vacation enjoying the Rockies is good business for everyone.

Support Local Families!
Ever since mega-marketing companies like Expedia and TripAdvisor hit the market, hospitality and tourism have been buying back their business with a 30% premium.
By going direct to MPT and its partners you are helping local families charge you less and while offering you more! Thank you for your business!